01. Complete our trusted Kelley Blue Book Digital Appraisal
In the field above, simply enter your license plate and state and then click "Go". On the next page please be sure to provide accurate information to the best of your ability so we can provide you with your best price.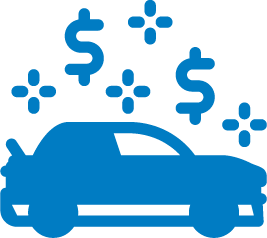 02. Receive Your Offer
Once you have entered your information you will receive a Kelley Blue Book vehicle offer. Kelley Blue Book bases their offers on the most recent information regarding market and sales data ensuring a competitive value for your vehicle.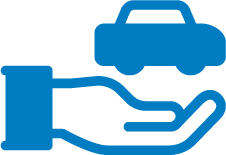 03. Bring Your Vehicle in for Final Review and Payment
Bring your offer and your vehicle to our dealership and we will purchase your vehicle based on the Kelley Blue Book estimated value following a final inspection and evaluation of your vehicle. Once this is completed, you can either purchase a new vehicle from us or spend your money how you please.