The Remarkable Honda AWD Vehicles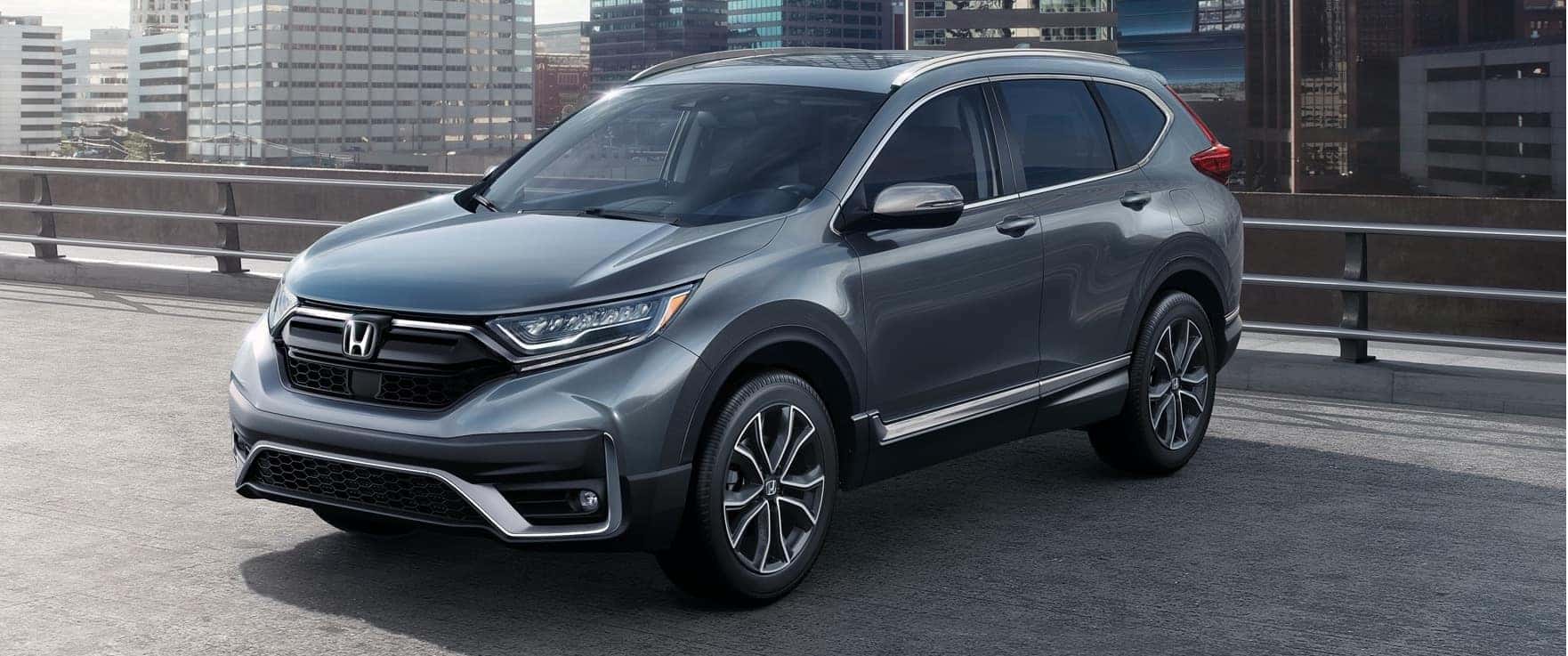 ---
---
Driving in the Chicago area during our harsh winters is not for the faint of heart! Between, the snow, sleet, and ice, your vehicle can easily lose traction. And before you know it, you're in a ditch somewhere in Cicero. That's why purchasing a new Honda with all-wheel drive is a smart choice. That's because an AWD drivetrain will engage the rear wheels when traction starts to slip. Sounds, good, right? But what if Honda figured out an even smarter way to use AWD? That's just what Honda has done, and you can check out the amazing Honda AWD SUVs at Honda of Downtown Chicago. In the meantime, let's explain how Honda AWD works.
How Does Honda AWD Work?
Like we said, traditional AWD works by engaging the rear wheels when the overall traction of the vehicle is less than optimal. But the process is mechanical and can be slow to respond at times. Enter the Honda Real Time AWD with Intelligent Control System, available on Honda AWD vehicles. This amazingly smart AWD system automatically senses when traction starts to suffer, causing an electric motor on the transmission to instantaneously engage the rear differential. When the rear wheels are no longer needed to help drive the vehicle, the system disengage them. It will also disengage when the brakes are applied in order to allow anti-lock braking. The process is electronic, much faster than the mechanical process, fluid in its execution, and barely noticeable (if at all). It will also redistribute torque between the front and the rear as the vehicle enters a turn, in order to provide greater stability. In fact, the Honda AWD system has been especially fine-tuned for high-performance on snow-covered roads. No wonder we have customers driving in from Skokie just to look at our Honda AWD SUVs.
Available Honda AWD Vehicles
Now that you know how the Honda AWD works, you no doubt want to know which vehicles come with all-wheel drive. Honda has made its Real Time AWD with Intelligent Control System available on several of its SUVs, as well as the Ridgeline pickup (there are currently no Honda AWD sedans). Here's a list of Honda AWD SUVs:
Check Out All of the Honda AWD Vehicles at Honda of Downtown Chicago
Don't take our word for how great the Honda AWD system is. Come in for a test drive. We make it easy for you to get behind the wheel of your next vehicle. You can even apply for financing. We're just a short drive away from Oak Park. So stop by or contact us for a test drive today!